Tidy and Neat Designed for Litter Box Use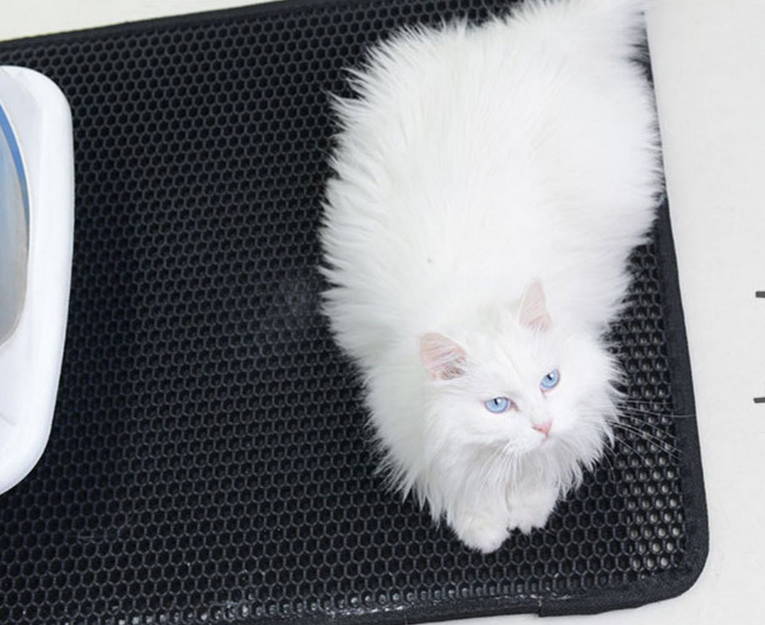 The best way to control litter from cats to scatter.
The Cat Litter Mat grabs bits and pieces from the litter box of your cat!  Openings from the mat makes the cat litters slides in between the double layered litter mat.
The litter Mat has a Non- Slipping bottom layer, waterproof and protects our floors from staining. The Mat is made from soft EVA foam rubber, it is also easy to clean by running clean water over the mat.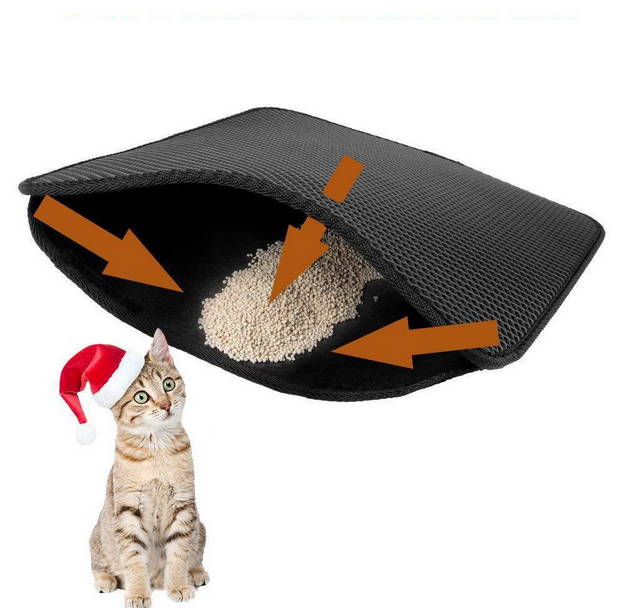 Our Mat is Odor resistant also thick , durable, BPA free and ECO-Friendly.
What are the Sizes ? 
S: 11.8 x 17.7 inch
L: 18.1 x 23.6 inch
The large Size comes with folder opening in the middle and
The small Size is pouch style