Travel Everywhere with your beloved pets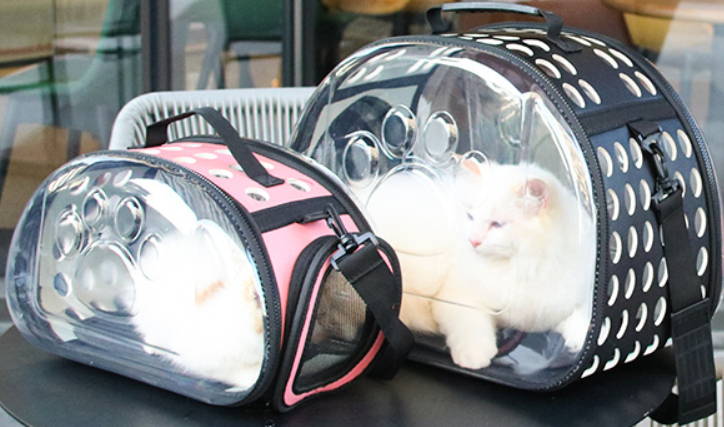 No need to feel bad about leaving your companion at home, bring your pet with you with our handy clear side view pet carrier! Our Clear View Pet Carrier offers hand carriage or shoulder strap carry.
Its provides a safe and comfortable environment for your pet!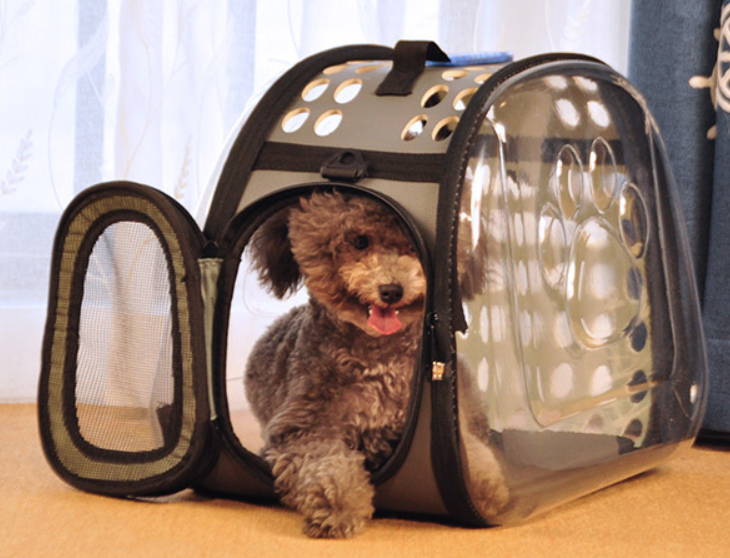 Like the clear view back pack, this carrier also provides exterior view for our pets, it offers a lightweight and portable solution to bring our beloved pets around.  There are multiple openings from the top and the sides plus breathable side zipper mesh panel providing great air circulation and zippered exit / entrance with the mesh panel.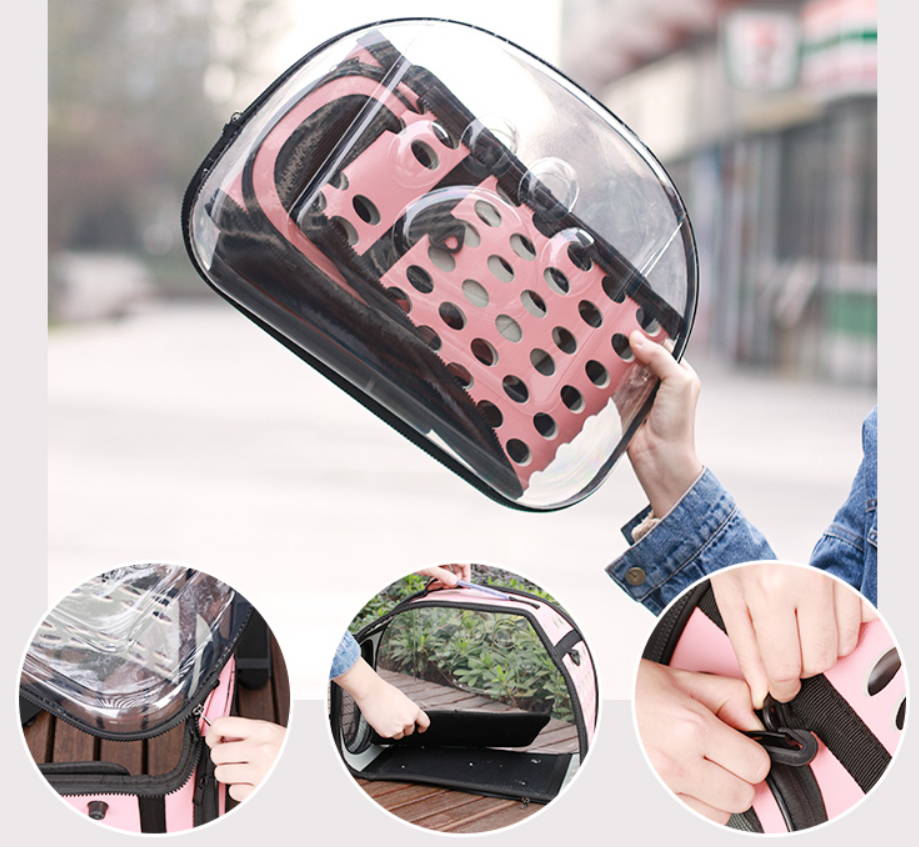 The Shoulder Carrier Pack can be disassemble and folded down to save space if needed, comes with a shoulder strap, removable soft padding if needed to be cleaned.
What's the size of the carrier ?
S: 8.7 x 14.17 x 7.9 inch (H x L x W) suitable for cats weighing 10 lbs or less.
L:12.6 x 16.54 x 11 inch (H x L x W) suitable for cats weighing 20 lbs or less and pups weighing up to 15 lbs or less.
FREE Shipping: 📦 7 to 15 business days LEARN MORE