Bring your little companion with you outdoors for some fun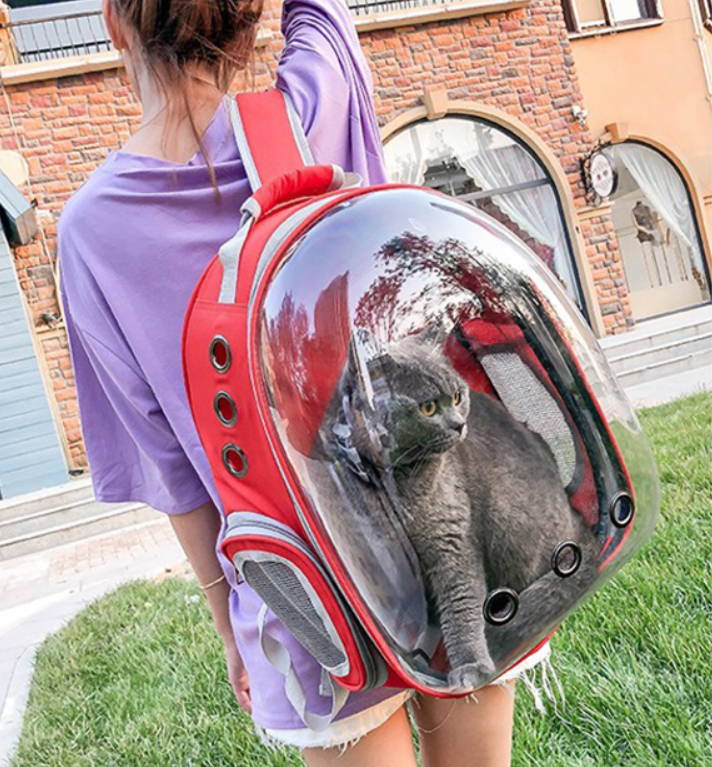 Our clear view pet carrier backpack is great way for bringing our little love ones outside, whether its enjoying the scenery, going on a stroll or going out having an adventure outdoors. This pet back pack is a light and portable solution for our companion to go places with you.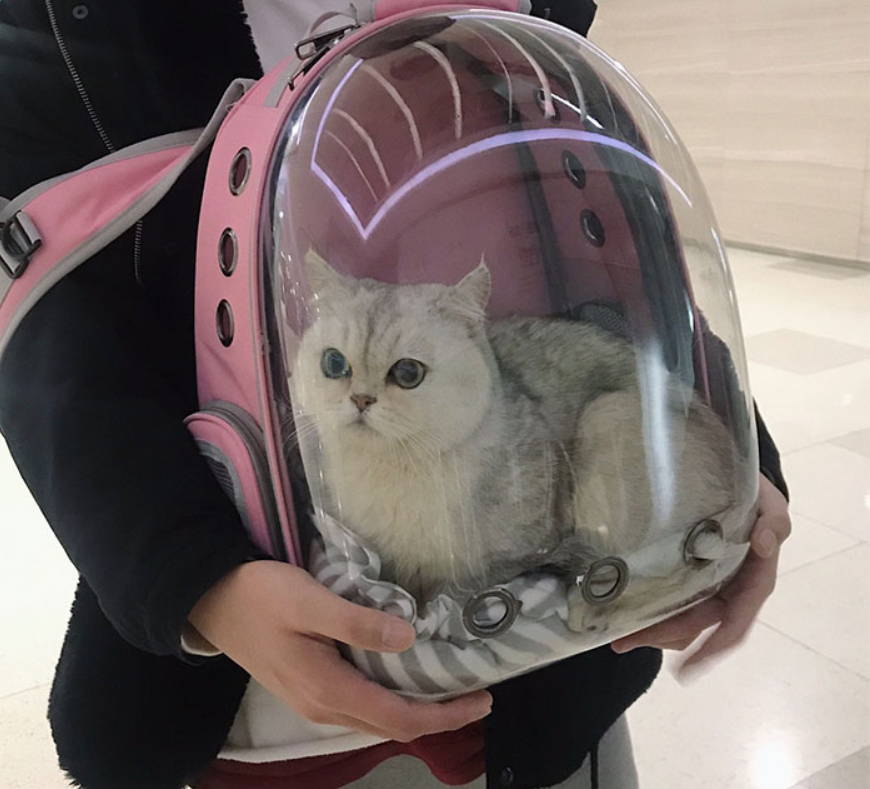 The back pack provides our beloved pets a clear view of the scenery while keeping them safe and comfortable with the safety belt feature for a collar. There are 9 breathable openings, 3 from the front and 3 each on the left and right side including breathable sides zippered mesh panels providing air circulation.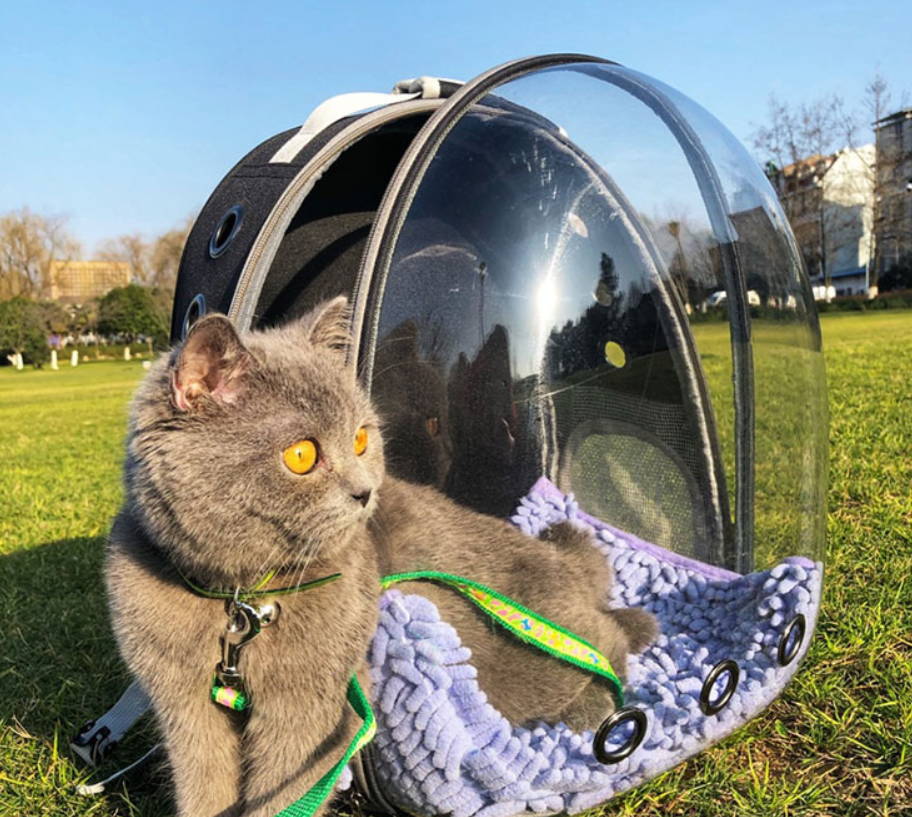 The interior bottom of the backpack comes with a detachable soft padding if it needs to be cleaned. Clear view back pack comes with double-zippered front for easy access, the mesh panel can also be an opening for our little companion.
Our Clearview Backpack is suitable for: 
Cats under 14 lbs
Dogs under 10 lbs 
Most Small Pets
What's the Size of the Back Pack? 
Measures: 
16.5 inch in Height
14.2 inch in Width
10.2 Inch in Depth
Notice!! Please do not face your pet into direct sunlight in extremely hot weather conditions although the clear view panel is made of durable PVC plastic and not glass, with any pet carriers long exposures of hot weather conditions under the sun would provide discomfort to our little friends. Be sure to bring water along with you to let your buddy stay hydrated.
FREE Shipping: 📦 7 to 15 business days LEARN MORE